2022 COVID INFORMATION: We require masks during concerts, but masks do not have to be worn in other public spaces at Lewis University. Visitors are asked to fill out the form
HERE
April 21-23, 2022, when our guest performer will be Andrea Cheeseman. Look for our call for submissions in Fall 2021 here and at
2022 Guest Performer: Andrea Cheeseman
Andrea Cheeseman is a clarinetist and teacher living in Columbia, South Carolina. Throughout her career, she has been committed to playing good music and collaborating with inspiring people who challenge her.

A versatile performer, Cheeseman frequently performs as a soloist and chamber musician. Although she regularly performs traditional repertoire, she is an advocate of new music and is a sought-after performer of electroacoustic music written for clarinet and bass clarinet. Wishing to promote electroacoustic music, she has toured extensively, giving recitals and masterclasses throughout the country. Additionally, Cheeseman has been a featured performer at festivals such as the Third Practice Electroacoustic Music Festival and the Electroacoustic Barn Dance and has appeared at the TUTTI Festival, EMM and SEAMUS conferences. She has been described as "a skilled performer with an ability to connect to the audience. And comfortable in her own skin, she has the uncanny ability to slide into the soundscape as if she were physically part of it." Cheeseman has premiered pieces by today's leading composers and released her debut album Somewhere in September 2019 (Ravello).

From 2009 to 2019, Cheeseman served on the faculty of Appalachian State University where she taught studio lessons and a methods course as well as coached chamber music. Prior to her appointment at ASU, Cheeseman was on the faculties of Delta State University, Alma College and Hillsdale College. Cheeseman earned the Doctorate of Musical Arts and Master of Music degrees in clarinet performance from Michigan State University and the Bachelor of Music degrees in clarinet performance and music education from Ithaca College.

When not teaching or performing, Cheeseman spends her time gardening, swimming, practicing ashtanga yoga and perfecting her kimchi recipe. More info at cheesemanclarinet.org.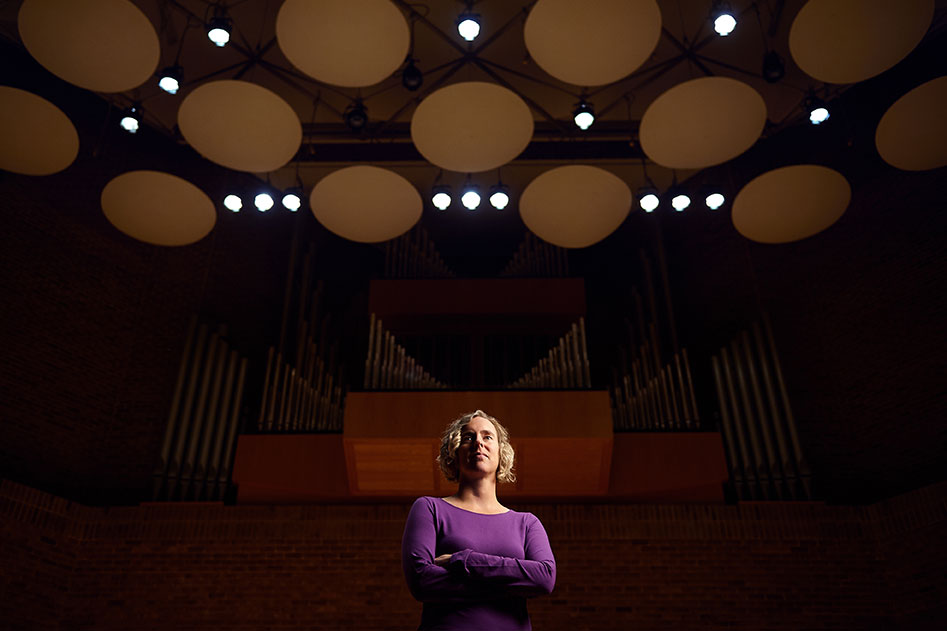 About EMM
Electronic Music Midwest [EMM] is dedicated to programming of a wide variety of electroacoustic music and providing the highest quality performance of electronic media. This annual festival consists of approximately nine short concerts (about 1 hour in length) over the course of a weekend in Autumn. Our goal is to bring together vibrant and interesting artists of all forms, give them a vehicle for their expressions, and a place for them to share ideas with others.

EMM is the result of a consortium formed in 2002 between Kansas City Kansas Community College (KCKCC), Lewis University, and the University of Missouri at Kansas City. Officially formed in 2002, this festival was founded by Mike McFerron, Connie Mayfield, and Paul Rudy in 2000 when it was presented at KCKCC under the name "Kansas City Electronic Music Festival." In 2001, the festival continued at Lewis University under the title, "Electronic Music at Lewis - 2001."

EMM originally featured an 8-channel surround diffusion system, and now features a 12-channel immersive system, under the guidance of Ian Corbett. The core of the system are Yamaha powered speakers and subwoofers, and a Digico S21 mixer (named "EMMilia"). Many visiting composers comment that EMM is one of the best sounding and smoothest run festivals they have ever attended.

Since its beginning, EMM has programmed over 1000 new electroacoustic compositions. Composers have traveled from around the world to graciously share their music with audiences in the Midwest. However, EMM is about more than just playing new music. We strive to create an environment conducive to building community interaction. Most concerts are approximately one hour long, and composers have plenty of time to "talk shop" with each other as well as interact socially with students and audience members.